New Zealand October 2015
Land of the Long White Cloud
Well… Mik and I were extremely privileged to share our yoga experience from top to bottom of this beautiful land. It was a bit of a whirlwind trip in the end as we didn't really calculate having days off or anything like that … But what can be said about this amazing country. We started our adventure in Whangerei with this great crew!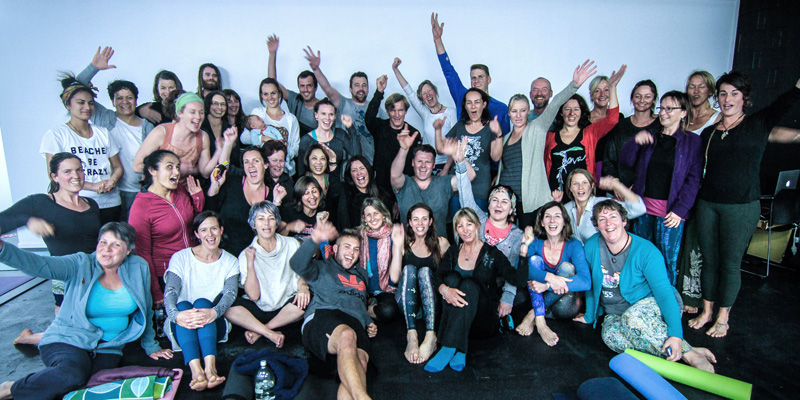 And we ended it with a bumper class in the Dunedin Town Hall that was a real experience to behold as you can see from the pictures!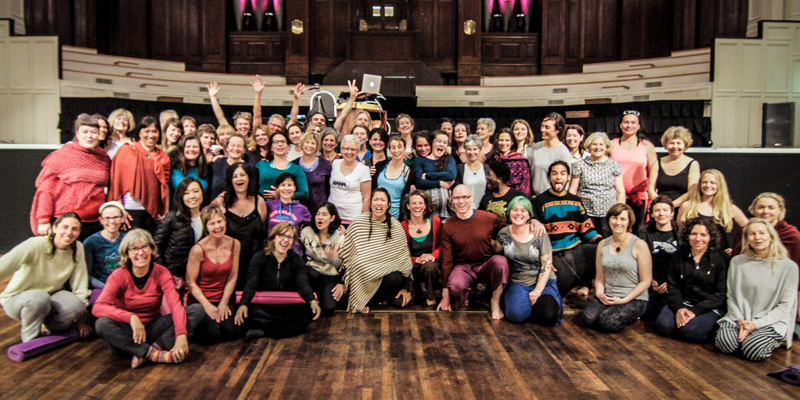 and how about this for energy!!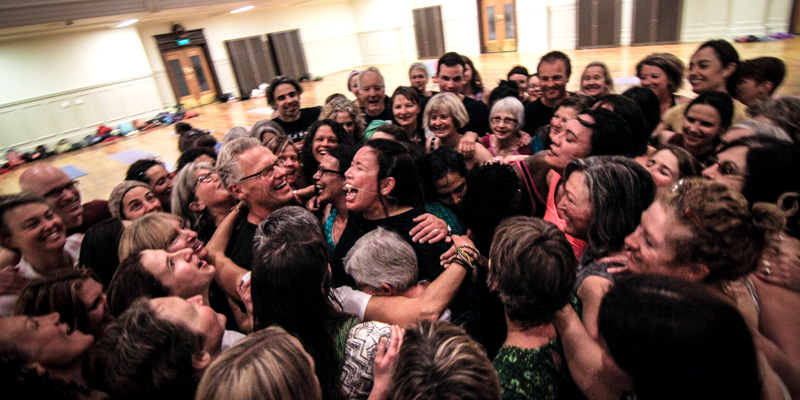 Our journey actually started in Auckland getting things together, and I would like to extend a special thanks to Liz who put us up in her beautiful airbnb in Devonport. Liz – you went from airbnb host to friend and such a lovely spirit – Thank YOU!  Thanks also to the St Michaels Park School who have been utilising some of my speakers since my last tour. We dropped by to the music department to pick up a couple of them, and I hope they have been a valuable asset to the school.
So off we went to our first class up in Whangerei (pronounced Fangeray for some reason), and the Loft Yoga and Pilates studio which is part of the M3clinic looked after us. Hey – a great space, and you were a great bunch to kick us off. Special thanks to Jacinta and her lovely husband for letting us park our motorhome at your house. And then onward to the Bikram Britomart Studio in Auckland. Thank you Rebeckh and staff who made us feel very welcome, and also helped us when our motorhome got stuck against some scaffold in the city (motorhomes and cities don't mix so well…)
Thanks also to Nadine of Hot House Yoga in Hamilton for taking us on, Stephanie at Mount Yoga in Mt Maunganui (what a beautiful part of the world!!), Carol you absolute champion who pulled everything together in about 2 1/2 days at Yin Yoga in Napier – great crowd and another really beautiful city!!
Then off we go to Wellington where Anika at Yoga for the People helped us take it to the people in grand style, and then we hit the south island. Brian at The Life Centre in Nelson thank you, you were a wonderful host with a great big space (which is actually for sale btw), and we got to see and feel some real sunshine in the sunny city of NZ. And then off we went to Dunedin and we were taken by absolute surprise that Jessica and Rhys from The Dunedin Yoga Studio hosted us at the Dunedin Town Hall !!! This is where The Beatles played when they came to Dunedin in the 1960's — it was pretty incredible and was met by all the participants with such open hearts and great vibes. Thank you soon much New Zealand we are already planning our return trip and workshops!!
The participants of the class in Dunedin treated me with a song at the end that was just one of the most beautiful moments… you can watch the video below. Watching this makes me and Mik cry every time we watch it!
DUNEDIN SONG 2015 from tonichilds.